Animals
One of our objectives at the TZ Leipzig is to adapt our counter-current pools to have animals benefit from the unique streaming water effects, too.
The illustrated counter-current pool offers new opportunities for talent scouting, training, performance increases and rehabilitation of horses and other large animals (e.g. camels). The pool features a stepless and adjustable water stream (from 0.0 to 1.5 m/s) and a consistently homogenous streaming profile. The counter-current pools are customarized and suitable for dogs and other animals, too.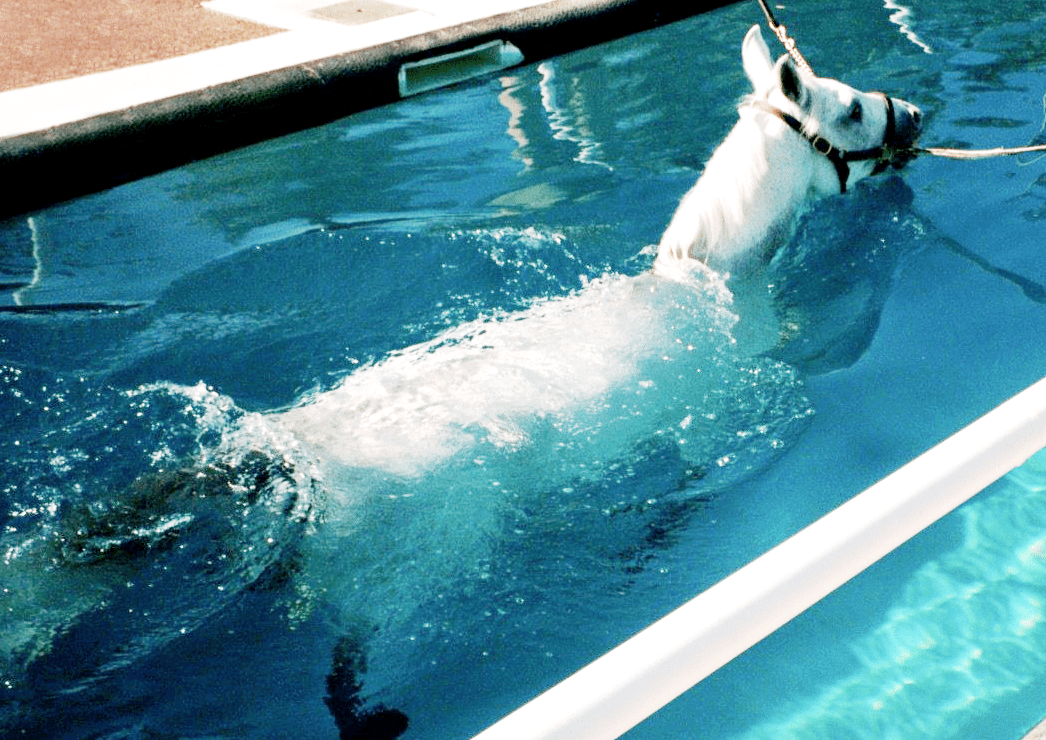 The use of a counter-current pool for horses and other large animals gives you clear advantages compared to other conventional training methods:
Training and test methods can be exactly defined and reproduced. That provides the basis for physiological assessment methods oriented towards training and performance of horses and other large animals (e.g. camels).
Tests, training and rehabilitation measures are carried out with a minimal strain on tendors, ligaments and joints.
The counter-current based rehabilitation therapies contribute to faster recovery after injuries and surgeries. In addition, an overall better condition compared to the pre-injury condition can be achieved.